PTI Run the Runway, 2018
Woodruff Family Law Group is proud to have sponsored PTI Run the Runway 2018. Our team traveled to the PTI Airport before the sun rose to set up our tent, braving the chilly March air to raise money for the triad's hungry.
Meet the Team
Attorney Taylor Clay and her husband Ben feel that for them, running is not about competition. It is more about exercise and a way to spend time together. Ben started running in college when he was playing baseball for Bluefield State. Taylor's job may have its stressful moments, but all that goes away after a nice run! Ben and Taylor placed 16th and 17th, crossing the finish line together for their first 5k.
Gull Riaz, the newest addition to the Woodruff Family Law Group team, started running in high school at East Forsyth. While he didn't really enjoy it at first, he got a good feeling for it when running to stay in shape during college at Appalachian. During his Junior Year, he ran his first 5K, placing 4th! He continued to run after College and ran his 1st half Marathon in 2016, which he says was a great challenge. He feels that running, although tough at times, is a rewarding and simple way to stay active. He hopes to complete a full Marathon in the near future! And after placing fourth in his age group for the 10k, it looks like he's well on his way.
Mark Griffin, our summer dance camp director and husband of Business Manager Stephanie Griffin, has been running since his high school football days. In the military, he traveled all over the world, taking part in the CIOR competitions. On the Greensboro Police force, he also took part in several international competitions, including the International Law Enforcement Games, the Police Olympics, Super Cop, and the World Toughest Cop Alive Competition, which he won. Mark placed second for his age group in the 10k, and last year took home first place for his age bracket.
Drew Bullock, husband of Director and Family Law Specialist Jessica Bullock, has enjoyed running since college. An early riser, most of his runs are done before 6 a.m! Running works perfectly with his busy schedule, because of the flexibility of being able to step out his front door and simply run. His first marathon, the Marine Corps Marathon, was in 2011. He finished both a half Ironman (triathlon, 70.3) and the Chattanooga Ironman (triathlon 144.6) in 2016. Drew placed 7th in his age group for the 10k.
Jozi Snowberger, sister of Director and Family Law Specialist Jessica Bullock, was back with the Woodruff Running Team again this year! Her grandfather was a track and cross country coach who won many high-level awards, but Jozi says that horseback riding is more her sport. Last year, Jozi took home first place in her age bracket, and this year, she achieved third.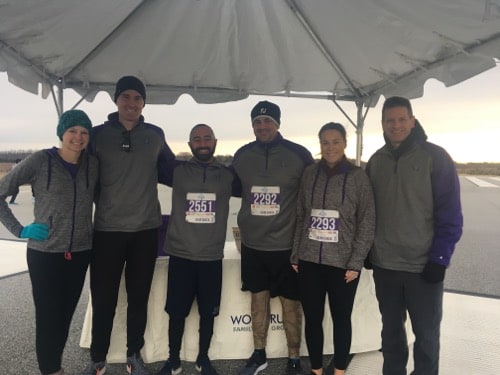 Jozi Snowberger, Drew Bullock, Gull Riaz, Ben Clay, Taylor Clay, and Mark Griffin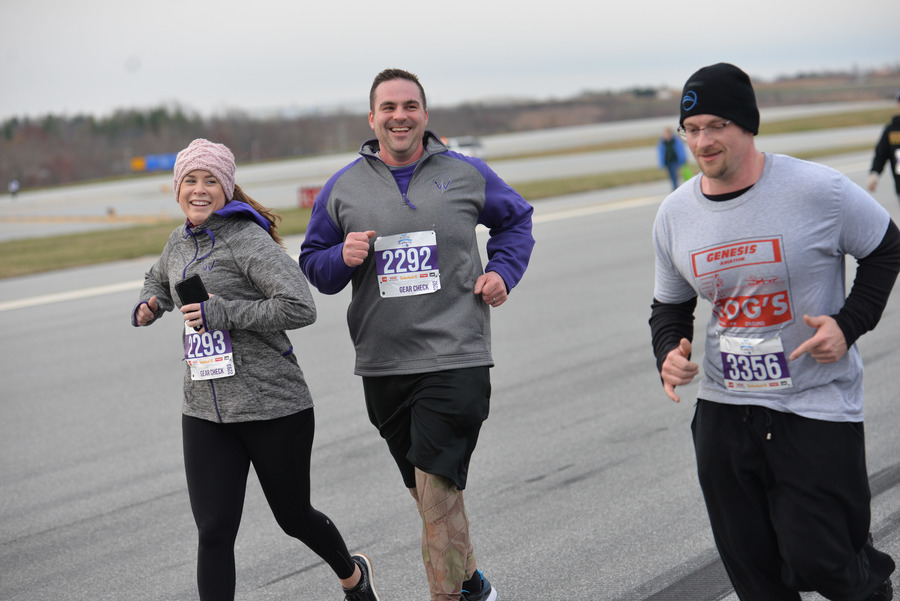 Taylor and Ben Clay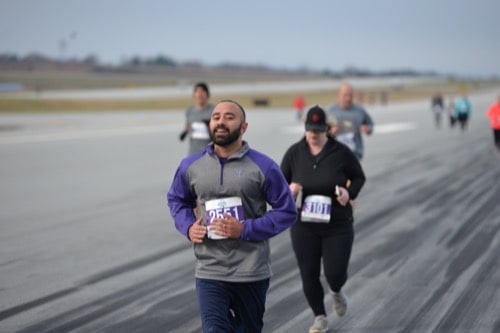 Gull Riaz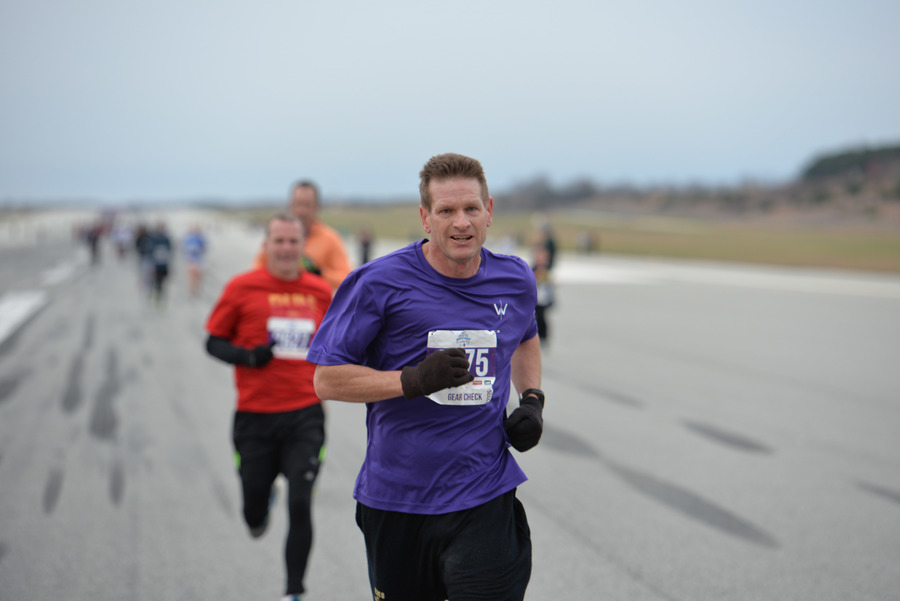 Mark Griffin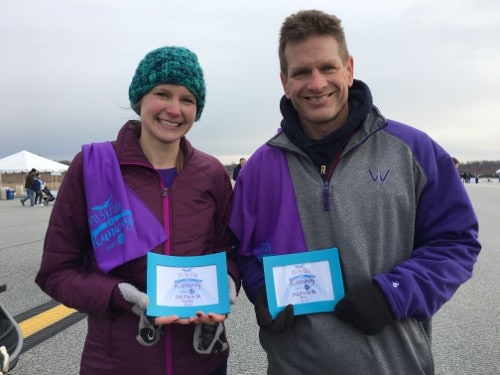 Jozi Snowberger and Mark Griffin