The Big Hair Ball 2018
Big Hair Ball 2018 was a huge success! This year's theme was Cirque du Bal, and the runway was filled with circus-inspired looks and extravagant hair. This year's event raised $220,000 for Family Service of the Piedmont. Woodruff Family Law Group sponsored three models at Big Hair Ball 2018 – Ashley Yates, Sloane Hoefle, and Anna Sardzinski.
Big Hair Ball 2018! from Albion Associates on Vimeo.
Ashley Yates wore a ringmaster costume by designer Brian Atkins, with hair by Pepper Bendel. Yates' jester-inspired look, designed by Emily Jackson, won Best Makeup.
Brian Atkins and Emily Jackson worked with Sloane Hoefle as well. She wore a majestic lion-inspired design, topped off by a massive mane designed by Brandi Burns. The mane, which was the biggest hair in the show, won Best Hair.
Anna Sardzinski's popcorn-inspired dress was designed by Robin Clayborne, while Cassie Norman and Dawn Payne designed her hair and makeup.
Carolyn Woodruff, along with Elise Peters Cary of the Lenny Peters Foundation, introduced the judges for the night.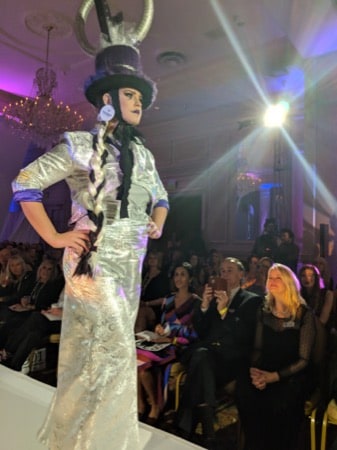 Ashley Yates, model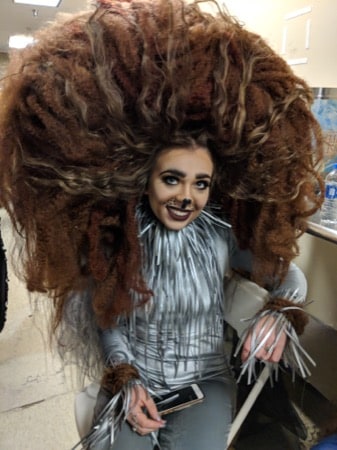 Sloane Hoefle, model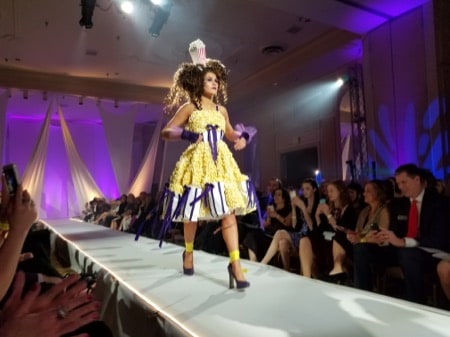 Anna Sardzinski, model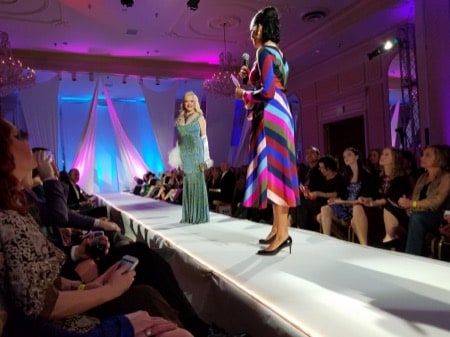 Carolyn Woodruff and Elise Peters Cary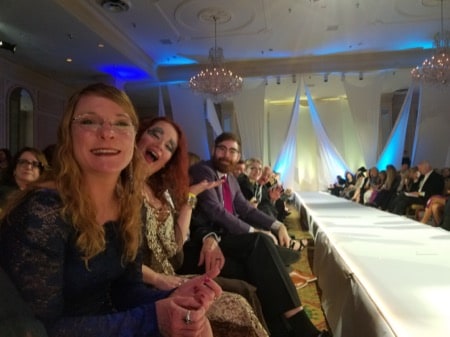 Amy Setzer, Stephanie Griffin, Josh Chilton, and Venn Crawford
Dwight Ensley, Cassie Norman, Anna Sardzinski, Robin Clayborne, and Carolyn Woodruff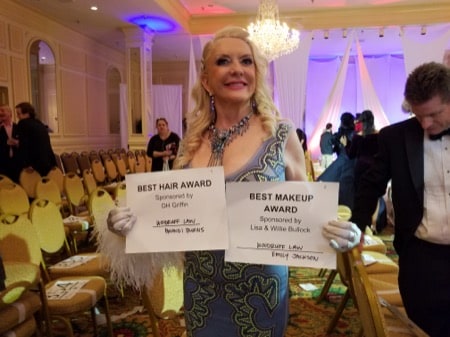 Carolyn Woodruff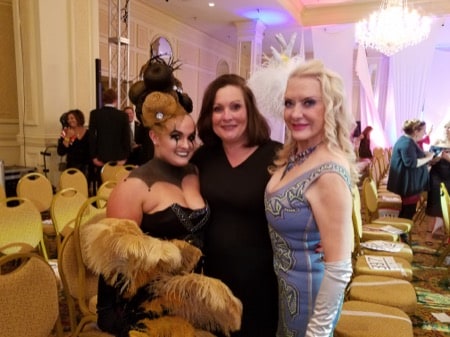 Catherine Vaughan, Mayor Nancy Vaughan, and Carolyn Woodruff.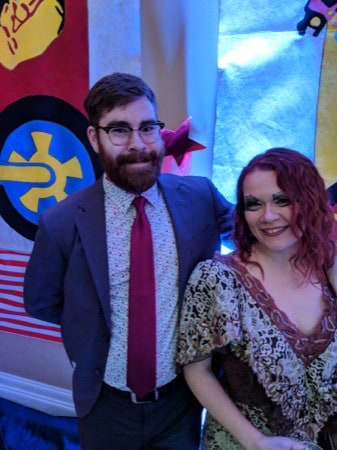 Josh Chilton and Stephanie Griffin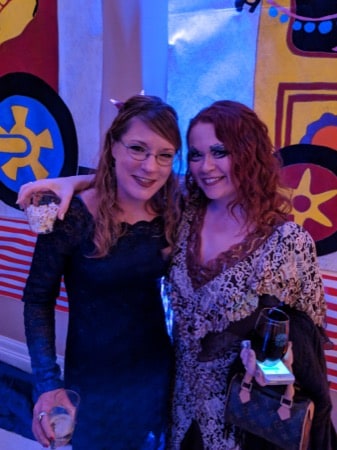 Amy Setzer and Stephanie Griffin