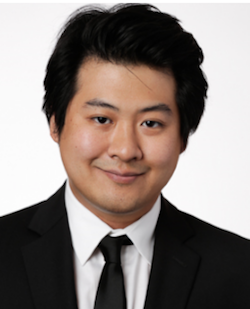 Y Michael Yin, J.D.
Family Law Attorney
Education
J.D, University of North Carolina School of Law
Articles Editor, NC Journal of Law and Technology Holderness Moot Court AALSA
B.S., Georgia State University
Cum Laude with Distinction
Jurisdictions Admitted to Practice North Carolina

Biography
Michael Yin is a graduate of the University of North Carolina School of Law. Michael believes that family law is extremely rewarding because more often than not, you are more than just a lawyer. In practicing family law, not only must you be able to advise clients of their rights and assess the legal situation, you must also have to be able to competently guide clients through stressful and personally taxing times.
Favorite Musician/Group
The classics, like A Tribe Called Quest.
Hobbies
TV, Movies, Tech, Cooking, Sports, and Science.
Guilty Pleasure
Really obviously edited reality TV shows, or food that is really bad for you.
Dogs or Cats?
I have both. Dogs are more fun though.