In the News: This Just In!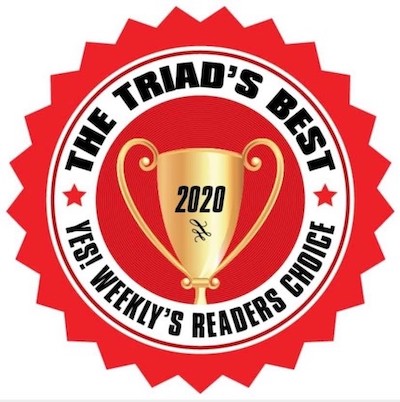 6/19/18 - 6 Family Law Youtube Channels to Follow in 2018
6/15/18 - 21 Divorce Experts All Share Their #1 Tip - Scroll down to #18 for Carolyn's tip
8/22/17, Greensboro News and Record!
Catching the Eclipse in Flight
8/2017, Greensboro Dance Day 2017 on Fox 8!
8/2017, Fox 8 interview with the stars of Dance Day 2017
1/28/17, Carolyn promotes Big Hair Ball on News 2!
Big Hair Ball 2017
9/12/16, Read Carolyn Woodruff's quote on CNBC.com!!!
Memo to Divorcing Boomers: Watch Your Assets
7/29/2016, Triad Business Journal Article:
Dance Competition Focuses on Unity, Reconciliation Amid Tensions
7/29/2016, News and Record Article:
Dance Battle Pits Boys and Girls Club Kids Against Pros and Police
7/25/2016, WFMY News 2 Slideshow:
GSO Officers and Kids Celebrate Dance Day
7/23/2016, WFMY News 2 Video:
Let's Dance! Greensboro Officers and Kids Break it Down
7/22/2016, WFMY News 2 Video:
Embracing Unity in Community Through Dance
7/18/2016, Carolyn Woodruff quoted regarding Creative Financing!
Getting a Divorce? Here's How to Keep the House
7/28/2014:
Boys & Girls Club of Greensboro Perform on National Dance Day
7/26/2014:
National Dance Day Event in Greensboro
4/30/2014:
Local Family Law Specialist Carolyn J. Woodruff Receives Two Top NCACPA Awards
4/25/2014:
Women in Business: Carolyn J. Woodruff
8/13/2013
Greensboro Lawyer Moonlights as a Competitive Dancer