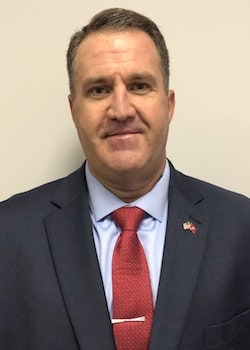 S. Dean Michaux, J.D.
Family Law Attorney
Education
J.D., Elon University School of Law, 2017
B.A., Greensboro College, 2015
Summa Cum Laude; Pi Sigma Alpha Political Honor Society; Phi Alpha Theta History Honor Society
Jurisdictions Admitted to Practice North Carolina, 2019

Biography
Dean Michaux is a United States Marine Corps veteran and a former firefighter with the City of Greensboro. He graduated from Elon University School of Law in Greensboro. After passing the Bar, Dean knew he wanted to work in a setting that would allow him to advocate for his clients and truly make a difference. He felt that joining a family law firm allowed him the opportunity to assist families during times of stress and personal need by navigating them through the legal process.
Favorite Musician/Group
I like all kinds of music; anything from classical to country to metal. Iron Maiden is hands-down my favorite though!
Favorite Saying
"I'm above ground."
Hobbies
I enjoy spending time with my family, yard work, fishing...pretty much anything outside.
Guilty Pleasure
Ice cream and popcorn!
Dogs or Cats?
I love all animals, but I would have to choose dogs of course! I have five Siberian Huskies ranging in age from two to seven years old.